Etgar Israel aims to provide Jewish teenagers with a foundational knowledge of the history, politics and culture of the State of Israel.
To learn more about Etgar Israel please watch the video below
Etgar Israel took place on Yom Haatzmaut, over 100 students competed against each other in an interschool quiz to become the Etgar Israel champions.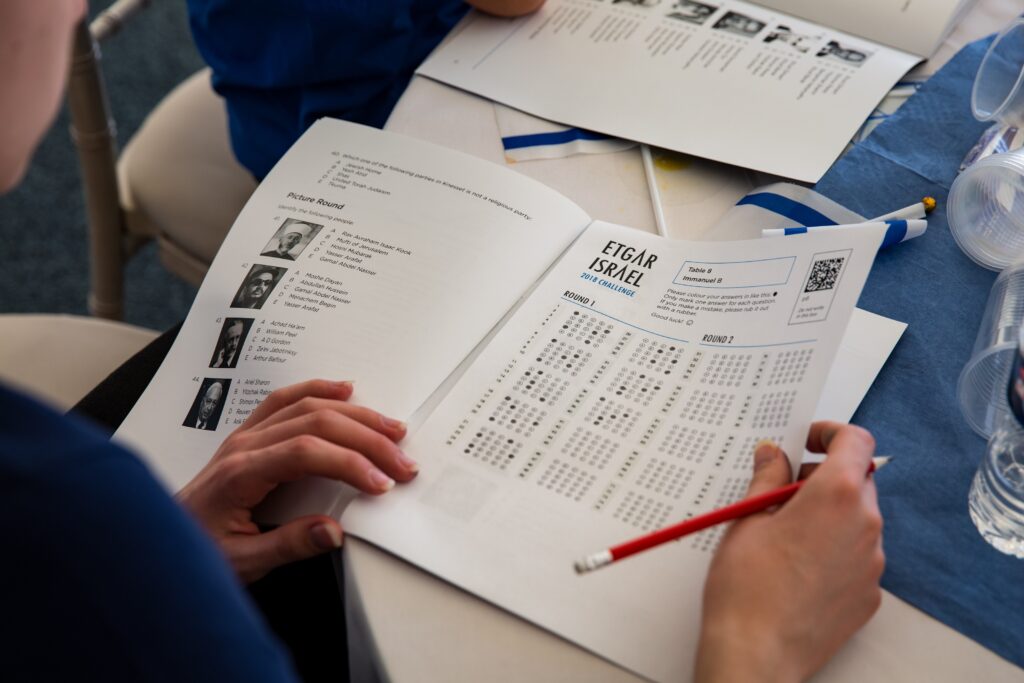 The core of Etgar Israel is a handbook which clearly sets out the fundamental information the students should know about Israel.
The book contains a timeline that sets out a chronology of the critical events in Israel's history. There are articles that focus on key events as well as biographies of leading personalities and sections covering geography, politics and culture – and even a section on inventions developed in Israel.
The programme culminates on Yom Ha'atzmaut (Israel Independence Day) with a table quiz for all of the competing students from the different Jewish schools. The students have to answer a series of questions based on the handbook and respond to creative challenges. The first Etgar Israel Challenge was held on Yom Ha'atzmaut in 2018, within weeks of the launch of the programme. Children from several schools had embraced this new idea and came together to celebrate their knowledge of the state, answering a series of tough questions based on the handbook, as well as a number of engaging creative challenges.
To read the Etgar Israel handbook please click here